Join Us This Sunday
We can't wait to meet you.
Sunday School – 9 a.m.
Worship Service – 10 a.m.
Swahili Service – 12 p.m.
Stepping into a new environment for the first time can be a little scary. We understand that. While we invite you to fully enter into our worship experience, we welcome you to participate in whatever way you are comfortable.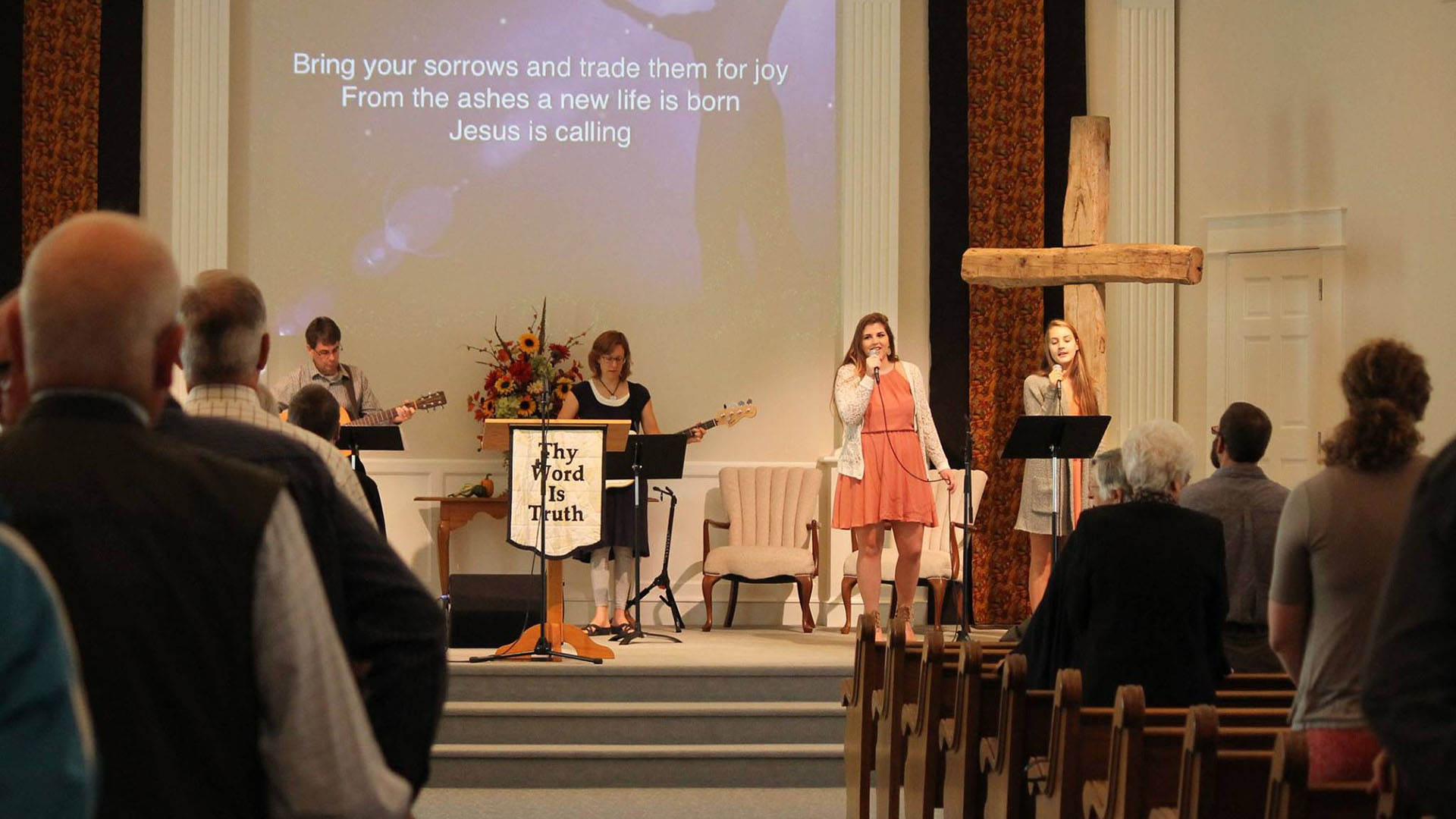 What does a worship service look like?
Our worship services at Stumptown include a variety of elements; we try to keep things fresh and interesting. We have a time of singing, usually a mix of traditional and contemporary songs. We may have a time for the congregation to share what is happening in their life, we may have a children's time, we may have someone specifically talk about how Jesus is real in his or her life. We will have a time of teaching from the Bible.
How long will the service last?
Each Sunday is a unique worship experience, so the time may vary. However, we seek to have a 75-minute worship service.
Will I have to stand up and introduce myself?
While we certainly want to get to know you, we will not ask you to stand and be singled out in the service. Most people find that intimidating and we don't want to do that to you. You may be asked for connection information though, which is just for our pastor to send a thank-you note for coming since he is not always able to personally connect with each visitor. We do not share your information with anyone else, ever.
What should I wear?
You will find a range of dress at Stumptown. Some men wear suits and ties, and some women wear dresses or slacks. However, you will also find people dressed more casually, in jeans and casual shirts. Our advice to you is wearing whatever you feel comfortable wearing.
Can I meet the pastor?
Absolutely. In fact, our pastors would enjoy the chance to meet you. If you would like to meet the pastors, please introduce yourself to them or ask another attendee to introduce you to them. Here is the link to our staff page which has contact information if you would like to send them a message right now.
When are your service times?
We gather each Sunday at 9 am for Sunday School and 10 am for our worship service. During the 10 am worship service, childcare is provided for 2 & 3 year old children. A nursery is open for parents with infants. Greeters can assist you to the appropriate rooms.
Stumptown Mennonite Church
2813 Stumptown Rd
Bird-in-Hand, PA 17505